It's not unusual for Iowa toddlers, older children or teenagers to have a speech problem. In fact, nearly one in 12 kids ages 3-17 in the U.S. has had a disorder related to voice, speech, language or swallowing in the past 12 months, according to the American Speech-Language-Hearing Association.
More than half of those kids receive intervention from a speech therapist or speech-language pathologist. Unfortunately, though, that means that a significant number of kids don't get the help they need.
The COVID-19 pandemic has made it even more difficult for kids and teens to get speech therapy. That's why we're offering speech therapy virtually -- through telehealth appointments. We also offer speech therapy in our West Des Moines office, as well.
Early signs of speech problems
Think your young child may need speech therapy but aren't sure? The American Speech-Language-Hearing Association offers these early signs of potential language problems:
Birth–3 months: Not smiling or interacting with others
4–7 months: Not babbling
7–12 months: Making only a few sounds; not using gestures like waving or pointing
13 months–2 years: Not understanding what others say
12–18 months: Saying only a few words
1½–2 years: Not putting two words together
2 years: Saying fewer than 50 words
2–3 years: Having trouble playing and talking with other children
2½–3 years: Having problems with early reading and writing, such as not liking to draw or look at books
 

Available in-office or via telehealth

If your child is in need of speech therapy, our pediatric speech-language pathologist, Sarah Gray, CCC-SLP, can help. Sarah offers speech therapy services in our West Des Moines office and remotely via telehealth visits.

Sarah received a Bachelor of Science degree from Missouri State University and a Master of Science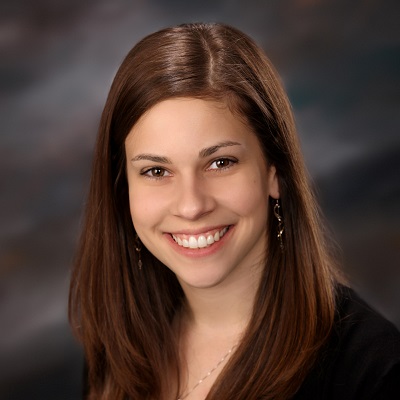 degree from Purdue University. She holds a Certificate of Clinical Competence in the field of speech-language pathology (CCC-SLP).
In addition to extensive expertise treating articulation and language problems, Sarah has specialized training in speech sound disorders, resonance disorders and voice disorders.
Both current and new patients are welcome. New patients just need a referral—such as from a pediatrician or an ear, nose and throat (ENT) physician. If you don't have a referral for your child, you can schedule an evaluation with one of our ENT physicians.
Because we can offer speech therapy via telehealth (aka "virtual visits"), this treatment is easily available to families outside of the Des Moines area. So residents of Ames, Cedar Rapids, Council Bluffs, Davenport, Dubuque, Iowa City, Marshalltown, Mason City, Ottumwa, Pella, Sioux City, Waterloo or any other Iowa town can receive care from our speech-language pathologists.
Typically covered by insurance
Speech therapy for kids is usually covered by insurance, and we accept most major insurance plans. Some insurance plans require preauthorization for speech therapy. It's a good idea to check with your insurance provider before you make an appointment.
To make an appointment
Speech therapy is most effective when started at a young age. To make a speech therapy appointment for your child, call Iowa ENT Center at 515-223-4368. You can also request an appointment online.